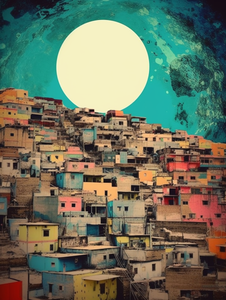 Cinco de Mayo Full Moon 2023
Gather around, amigos and amigas, for a special celebration awaits us on this coming Cinco de Mayo. As we savor the taste of spicy salsa and sizzling fajitas, let us bask in the radiant glow of the full moon above. May it remind us of the light that shines within each of us and the beauty of coming together with family and friends.
Let's raise a glass of margarita to toast the strength and resilience of the Mexican people and their rich cultural heritage. Let's dance to the rhythm of mariachi music and revel in the joy of being alive. Let's share stories and laughter, and create memories that will last a lifetime.
On this special day, let us embrace the spirit of Cinco de Mayo and the magic of the full moon, as we indulge in the delicious flavors of Mexico and the warmth of each other's company. Viva la fiesta!
---